Airnoggin's the First & Only Inflatable Safety Helmet with 5-Stars
AIRNOGGIN® is the first and only inflatable safety helmet that has passed ALL CPSC tests and awarded a five star rating from Virginia Tech Helmet Lab.
AIRNOGGIN'S® Patent Pending Head Trauma Protection System® provides additional safety with scooter and bike share riders in mind. Rotational Impact Protection via Multi-panel impact absorbing interior mitigates torque induced injuries caused by impact collisions.
Contact US for branding and partnership opportunities.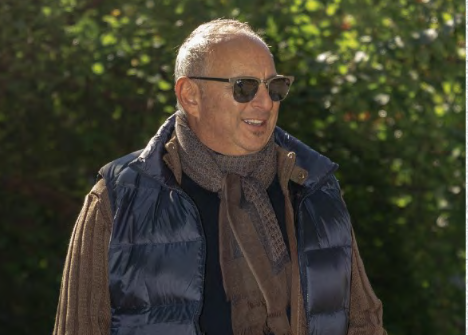 Airnoggin's Founder
Jeffrey Klein
Airnoggin was founded in 2015 when Jeff Klein witnessed his son pedal through Manhattan traffic on a Citibike without a helmet.

Klein expressed concerns about safety and his son explained that he had nowhere to store his klunky, hard-shell helmet when he arrived at his destination!

Klein, at that moment, realized he had a breakthrough idea. An inflatable, foldable, portable and easily stow-able safety helmet was the solution that would protect his son. and the many other riders like him. And so the journey of Airnoggin began.

After raising capital to fund R&D costs. Klein began searching the world to find the right interior impact pad material that would pass the rigorous Consumer Product Safety Commission's helmet tests.

After discovering a profoundly innovative foam technology. Klein struck gold. There it was - a uniquely soft material that proved to be perfect for Aimoggin. The technology was shaped into a patented helmet shape, and Aimoggin was born. Setting the stage for a brand that will revolutionize the future of self-safety. Klein could now trust his son would never again have to risk his life while cruising around the streets of New York City.

In 2022. Aimoggin received patents in the U.S.. the People's Republic of China, Canada and the EU. Its success has been recognized by the Virginia Tech Helmet Lab, the globally recognised gold standard for helmet safety testing.


Company Snapshot
Industry: Self-Safety, Helmets, Safety Headwear, Fashion
Markets: Global
Founders: Jeffrey Klein
Products: Airnoggin, Streetnoggin, Snownoggin
Employees: 5-10